Type the Bible
Learn how to touch type by practicing typing the Bible!
Features:
Practice typing with any chapter in the Old or New Testament
Track your speed, date completed, and accuracy by letter
100% Free to use software!
Type every verse and chapter in the Bible!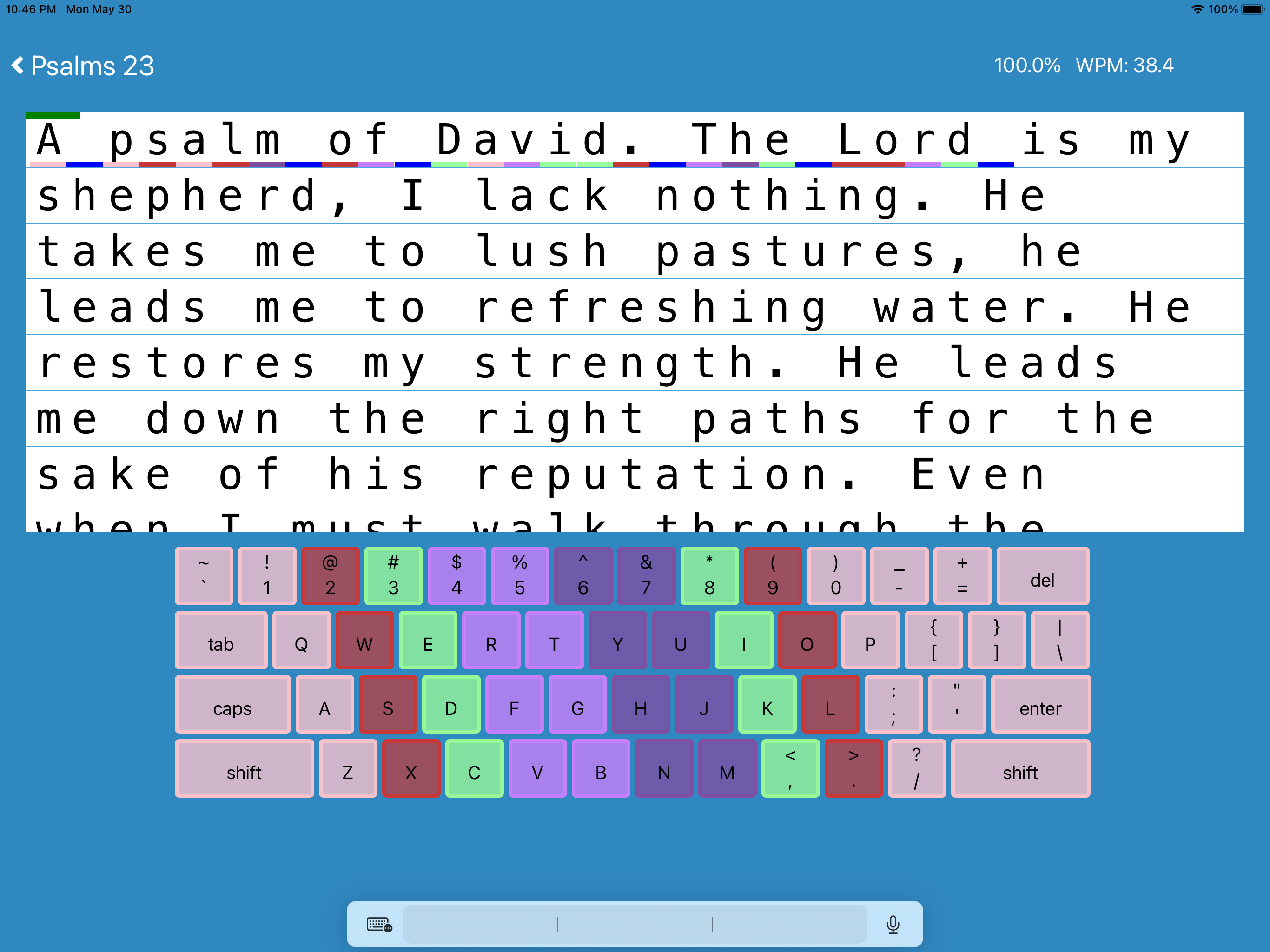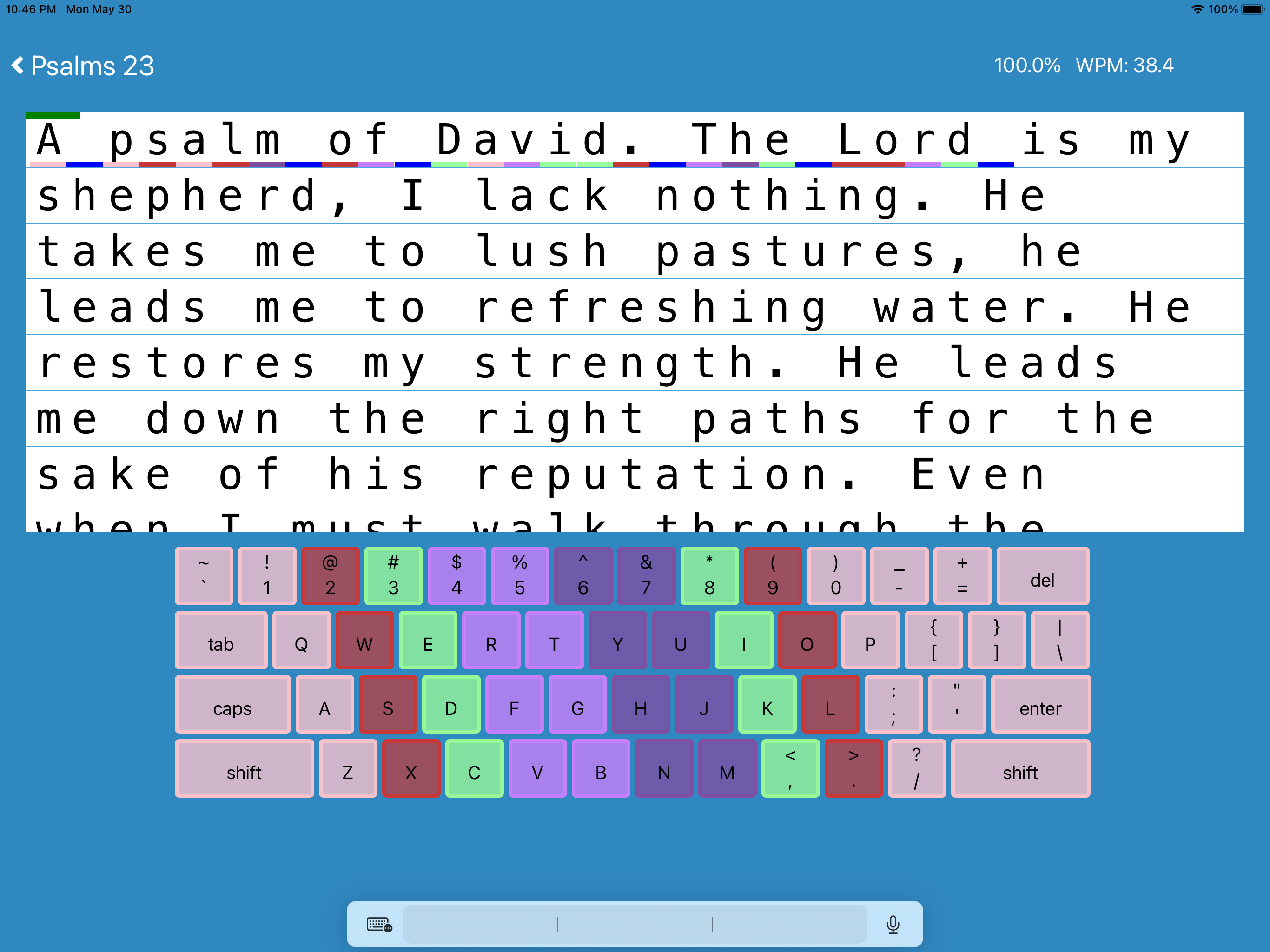 Track your progress for each chapter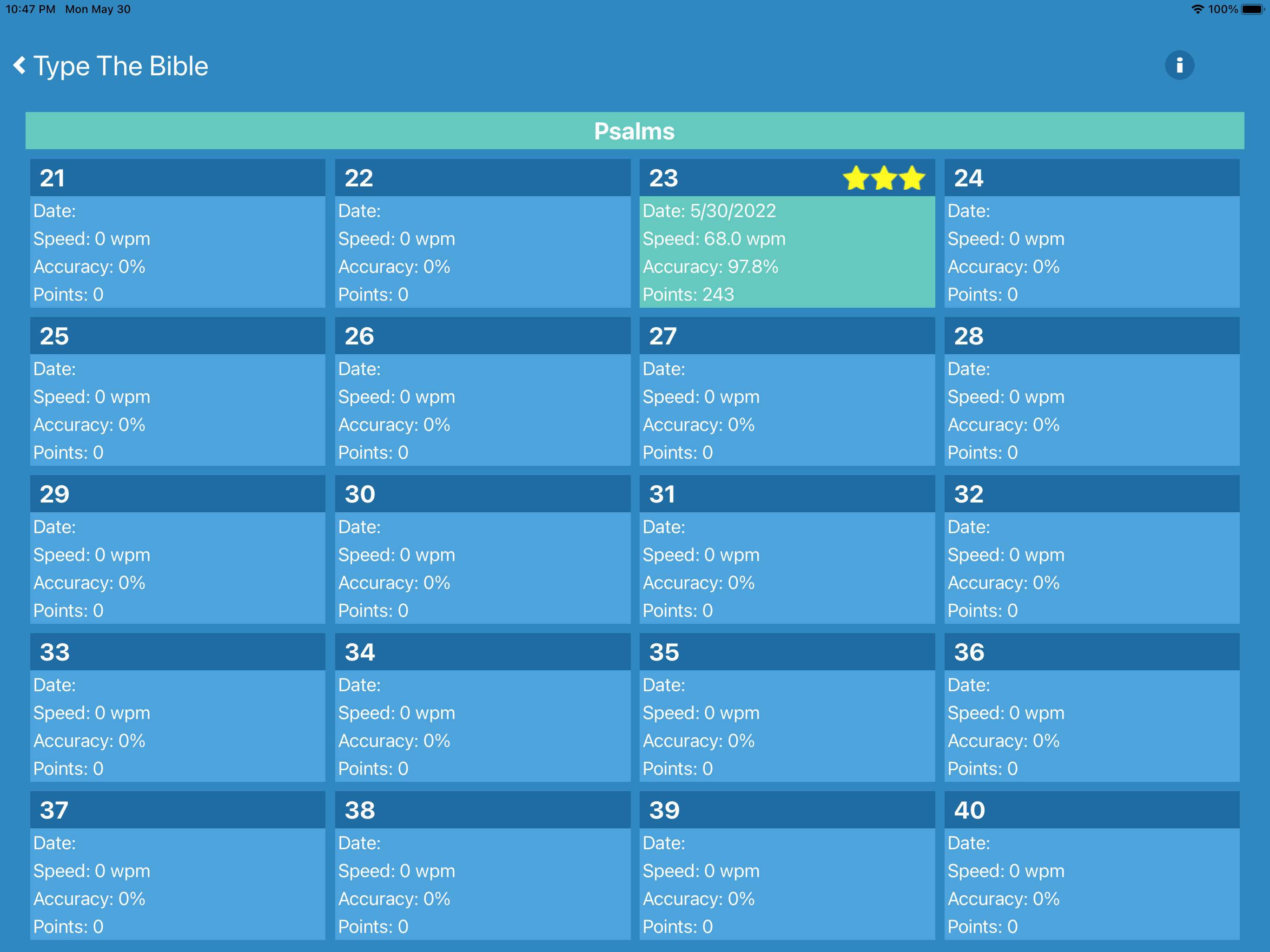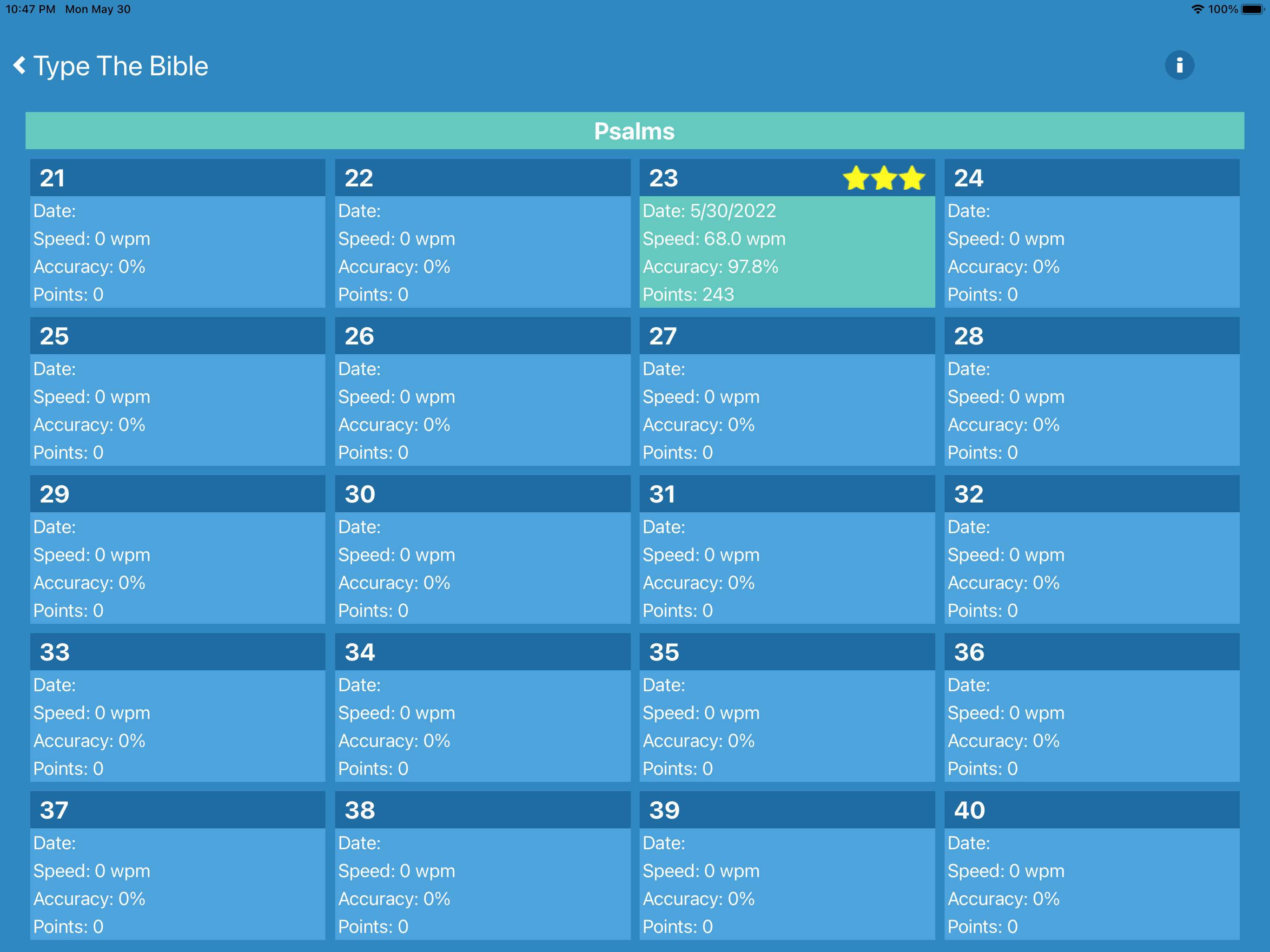 Typing Statistics
Keep track of how fast or accurate you typed the chapter. View your accuracy for each letter typed, and see how much time you have spent typing.
A message about data privacy
The developer of this app does not collect or use any of your personal information. Unity Ads are displayed in the app and they collect some information from users. Please see Unity's Privacy Policy to fully see what information they collect and your options.
Support
If you have suggestions, find a bug, or need help please email me.